One skill I have found comes with adulthood is the ability to order flower arrangements. Some for happy occasions, like the birth of a precious baby and others for far more sorrowful occasions. I have only had the privilege of ordering one flower arrangement for the birth of a new baby this past year, however I have now had to order three floral arrangements for funerals. The third of these I ordered this week while the rain drizzled down my office window during a dark and stormy afternoon. While I was not close with most of the deceased, I am close with those who were. When the florist asked for the name of the deceased my stomach seized up as I said his name. While I am a believer and know that we are just passing through on our way to our forever home, there is still a deafening sense of finality in death for the living.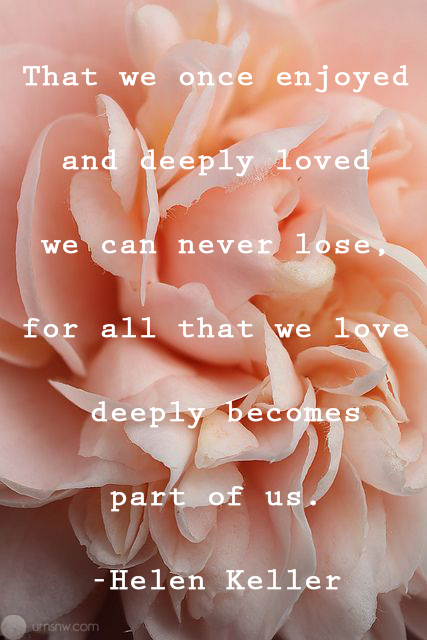 Earlier this week, some of the hub's closest friends lost their younger brother. He died in a car accident. He was in his mid-twenties with a wife and two children under the age of 3. I did not know him very well at all, but knew he was loved immensely by, not only his amazing family, but our community as well. Those who knew him talk fondly of his warm bear hugs and his tender heart. His untimely passing is such a painful reminder of how short life can be. Any one of us could lose the ones we love most in the blink of an eye.
I hope the family will find peace in knowing that their loved one is pain-free and in peace in Heaven. That is the last one anyone wants to hear in the midst of losing someone. If anything, it is like pouring salt into a deep wound initially, but eventually, those words will provide comfort and peace.
I will be hugging my son and husband much tighter tonight because life is just too precious not to make sure all around me feel loved.